Competitions
24 Novembre 2023, 09h00 - 18h00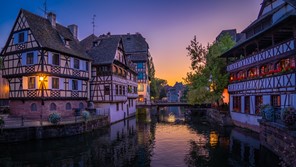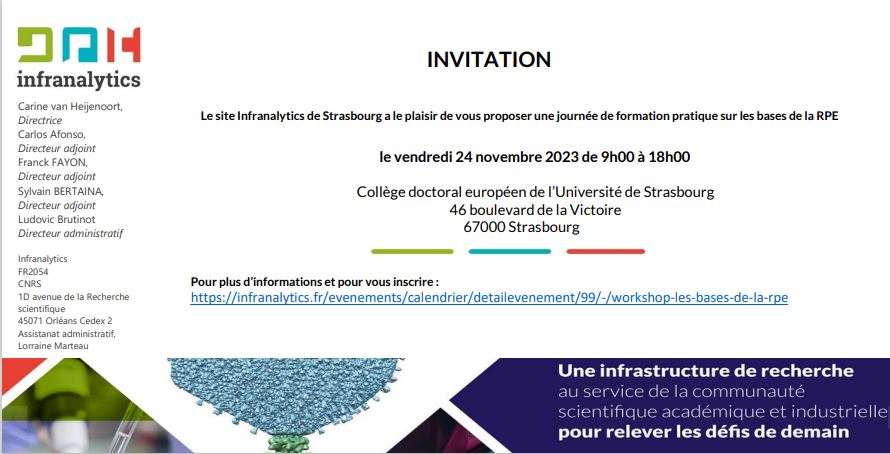 This workshop will be dedicated to the introduction to electronic paramagnetic resonance (data acquisition and analysis).
It will consist of courses, TP/TD and a simulation workshop.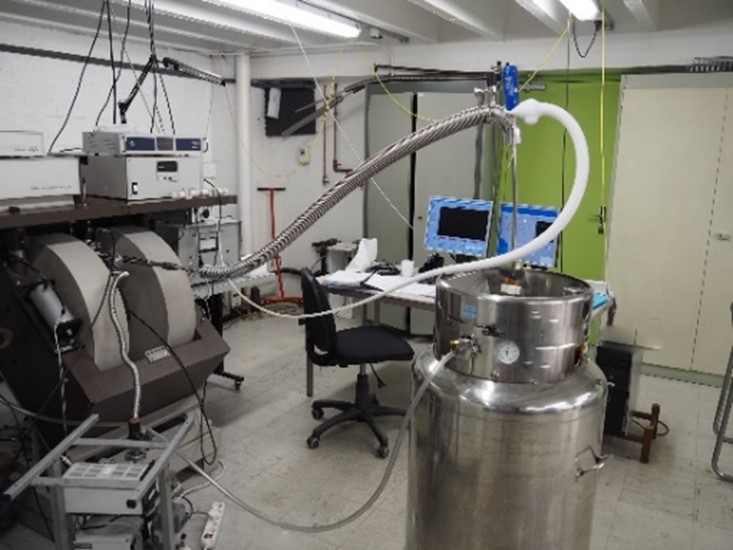 Prerequisites: This workshop is open to all.
Registration details : Registration for this day is free but mandatory. The registration deadline is November 14, 2023.
Registrations are limited to 10 people.
Accommodation : It is advisable to finalize reservations as quickly as possible (opening of the Christmas market on 24/11, plenary session of the European Parliament 20-23/11). You can favor accommodation located in the Kruteneau district and in the city center.
Steering Committee : Athanassios K. Boudalis, Sylvie Choua, Nolwenn Le Breton, Nathalie Parizel, Philippe Turek, Bertrand Vileno
contacts:
This e-mail address is protected against spambots. You need JavaScript enabled to view it.
This e-mail address is protected against spambots. You need JavaScript enabled to view it.
This e-mail address is protected against spambots. You need JavaScript enabled to view it.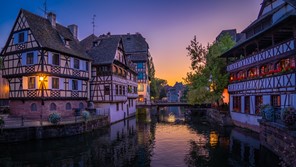 Location
Strasbourg Institute of Chemistry (UMR 7177)
1 Blaise Pascal Street
Strasbourg
67081
France
The campus is accessible from the city center and the train station via trams C, E and F (Observatoire stop).
Register for the event
Registrations are now closed